A stylish mil-spec timepiece celebrating a classic Swiss diver's 70th anniversary.
(Blancpain)
The third time's a charm, at least in the case of a stunning new Blancpain watch with a legacy that stretches back seven decades. The Fifty Fathoms 70th Anniversary Act 3 Timepiece follows on the heels of a duo of Blancpain Fifty Fathoms anniversary releases, and if you weren't fortunate enough to secure your piece of history earlier this year, perhaps this time around will prove a bit more lucky.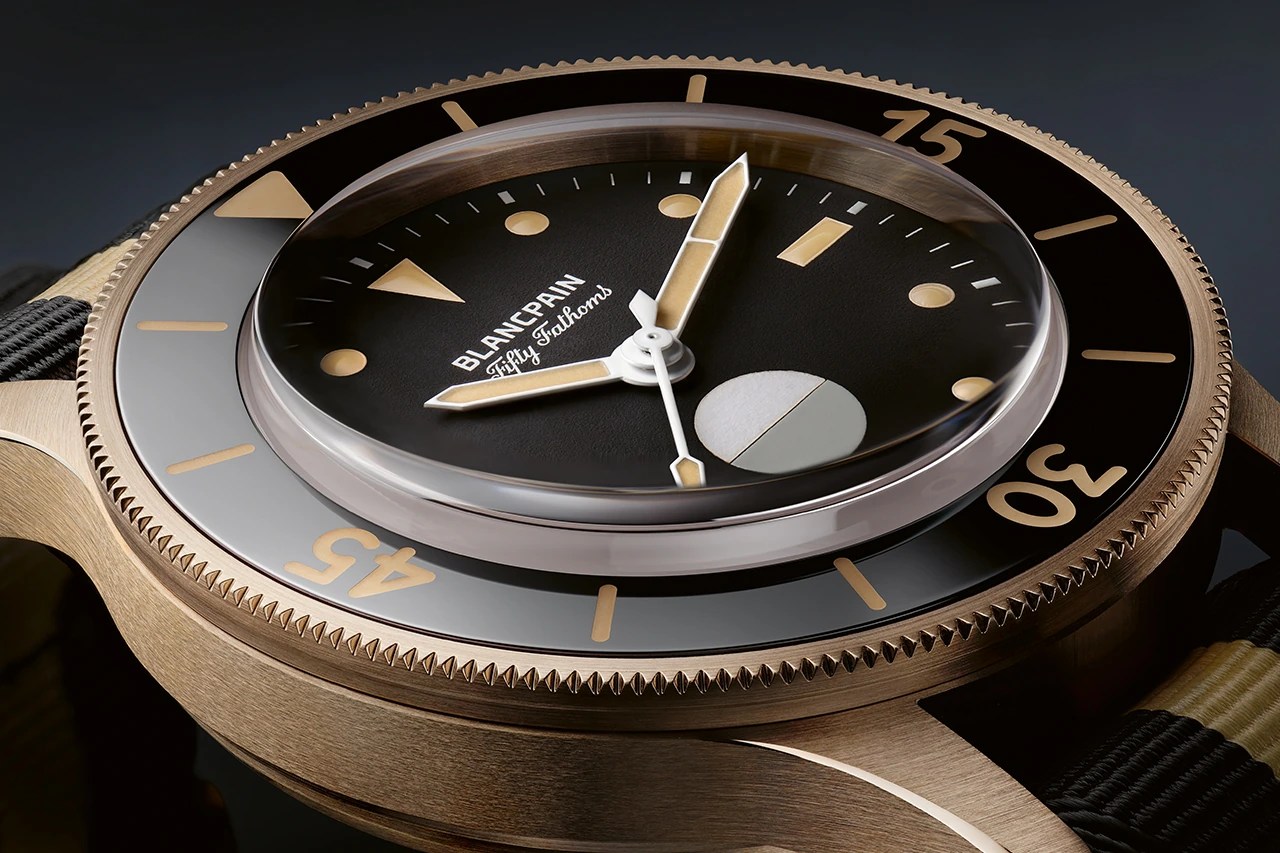 The third release harkens back to the functionally rugged nature of the original Fifty Fathoms watch, which Blancpain co-CEO Jean-Jacques Fiechter (an avid diver) developed after running out of air during a dive.
That timepiece was adopted by combat divers, and included an ingenious detail that let divers know that a previous deep dive hadn't damaged the watch itself.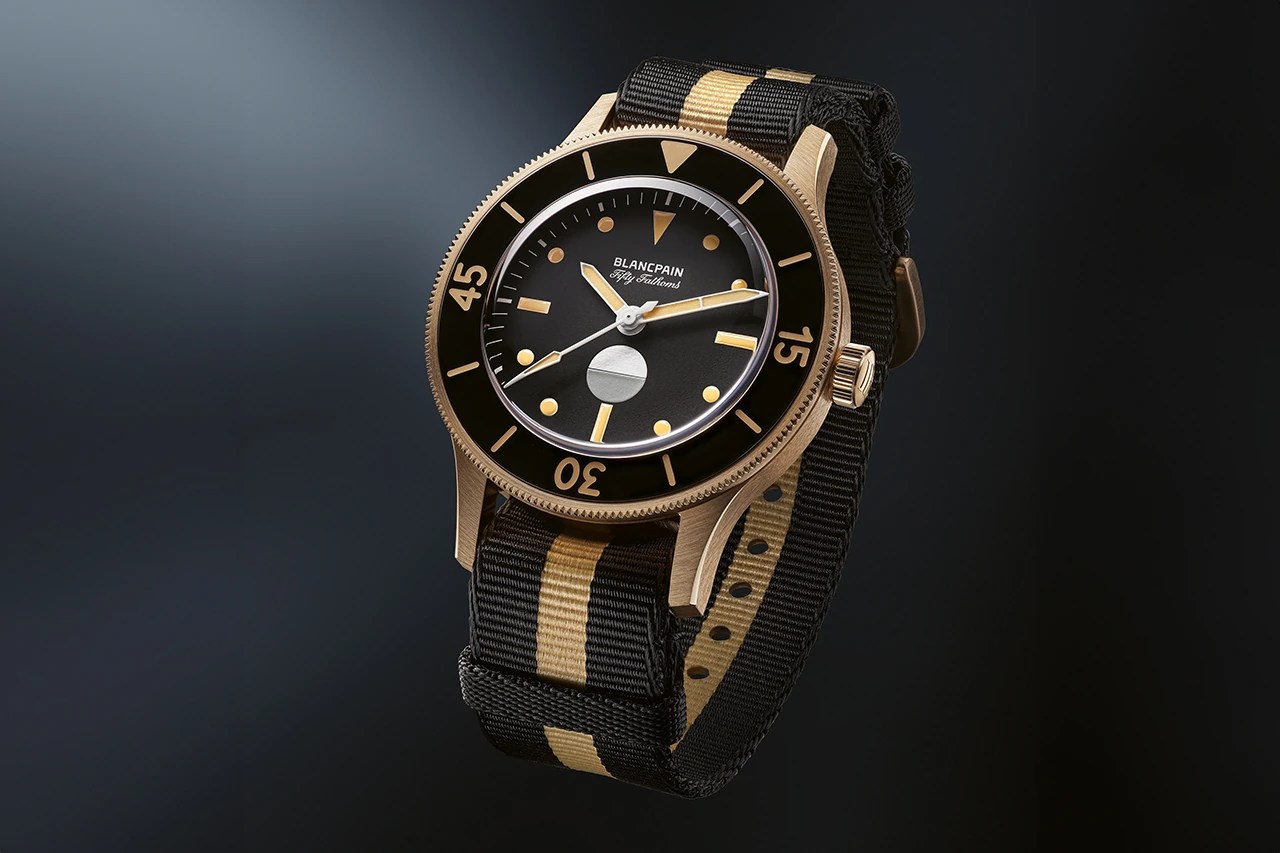 But the luxe upgrade this time around lies in the patented 9K Bronze Gold alloy material used throughout the case, made using 37.5 percent gold, 50 percent copper, plus gallium, palladium and silver.
As Blancpain notes, the color and case design was dreamed up to "offer pleasing aesthetics that can be worn in direct contact with the skin, unlike traditional bronze."