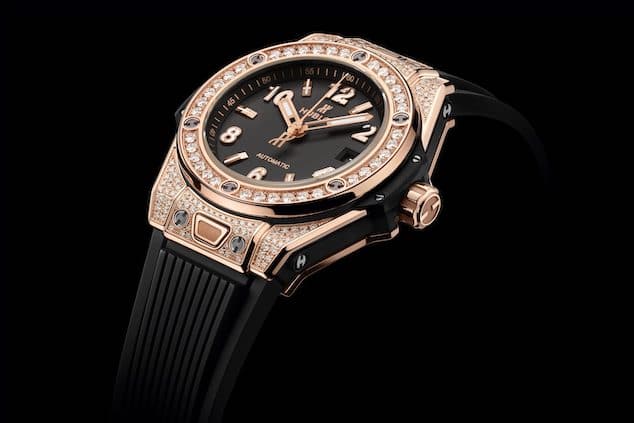 8 Luxury Watch Brands You Should Collect From: 

Whether the Hublot, Audemars Piquet, Chopard, Emporio Armani, Omega, Rado, Rolex, or Patek Philippe. 
Every first-time watch owner can attest that a single luxury timepiece is not enough. Most often than not, you will always end up buying more watches in the future. It's pretty much the same as buying shoes. It doesn't matter if you already have a closet full of it, you will still be mesmerized and convinced that you need a new one when the latest models arrive.
If you are still starting with a watch collection, you must always have a comprehensive variety of brands and models. In that way, you will always have a piece to wear at any given event. In this article, we will list down some of the most notable timepieces that should be included in your collection. Start saving money now because this will surely inspire you!
Luxury watch brands you should collect from
One of the most important things that you need to remember is that each luxury watch manufacturer has its take on creativity and excellence. It is one of the reasons why it's necessary to get to know each of them more thoroughly before you make any purchase. Here are some of the best luxury timepieces in the world that you should consider collecting:
   1. Hublot

Although relatively new in the industry, Hublot is already well known around the world. It carries the characteristics of a great Swiss watch that perfected the art of fusion. A Hublot Watch is known for having the combined strength of traditional watch manufacturing and the innovation of modern technology. Because of that, they can produce a wide range of selections that are equipped with high-performing chronographs and movements.
   2. Audemars Piguet

One of the most luxurious Swiss timepieces in the world is Audemars Piguet. It has the iconic reputation of sophisticated designs and high-powered mechanisms. Considered one of the pioneers in the watchmaking industry. Audemars Piguet is most popular because of their Royal Oak collection that is built with optimum performing chronographs and subdials. It is also housed in highly durable materials such as titanium and gold. That is why it is no surprise that these timepieces are the primary choice of elite professionals
 3. Chopard

Another well-established Swiss watch is Chopard. It was launched in 1860 and has since continued to produce a variety of models for all ages. Chopard became very popular in 1976 when they released the Happy Diamonds collection. It's the timepiece built with stunning diamonds as the second indicator. These timepieces are also made with transparent sapphire crystal which adds to its aesthetic allure.
   4. Emporio Armani

Wearing an elegant timepiece has become a basic requirement for every young professional. And if you are looking for the best timepiece to fit your elegance and style, you should go for Emporio Armani watches. It's a collection of fashionable timepieces that are both high-performing and easy on the pocket. This collection is born under the high fashion Armani family and it carries the same ethos as its mother brand.
   5. Omega

Whether you are into sports or you just love going outdoors, it's best to have an Omega watch in your collection. This timepiece is trustworthy to the point that NASA trusted Omega to be the first timepiece to be worn in space. It was in the 1940s when Buzz Aldrin was seen wearing an Omega Speedmaster before boarding their trip to the moon. Since then, the brand has become the primary choice of many personalities and prominent individuals.
   6. Patek Philippe

If you are ready to spend millions on a luxury watch, you should check out Patek Philippe. This Swiss luxury watch is considered one of the most, if not the most, expensive luxury timepieces in the world. The company only produces a couple of pieces in a year which makes each timepiece exclusive and sometimes difficult to access. Because of that, some of the watches in their collection are valued at more than $40 million on auctions. 
  7. Rado

Simplicity and minimalism are the pride of Rado watches. This Swiss watch manufacturer opened its doors to the public in 1917. Since then, this company has produced a wide range of investment-worthy timepieces. They are well known for creating traditionally designed timepieces paired with the modern advancements in watch manufacturing.
   8. Rolex

You cannot have a watch collection without a piece of Rolex. This brand is the epitome of classic and elegant watches. Since the 1900s, Rolex is well-known for producing good quality timepieces and they have continued to do so until today. Because of their expertise in multifunctional luxury sports watches, they have had the privilege to collaborate with prominent sporting events such as Daytona, where they create a dedicated collection.